Quality Management System - ISO 9001: 2005
.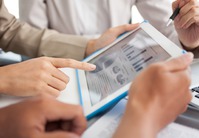 The certification of a Quality Management System ensures that a company meets all the necessary requirements determined by the international standard ISO 9001: 2015, is in harmony with the legislation, is organized and is interested in customer satisfaction.
ISO 9001 links quality management with a process and methodology logging system to create an in-house control mechanism, with the ultimate goal of the expected quality at all stages of the business.