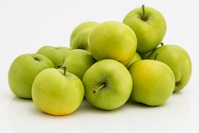 ISO 22000 "Food Safety Management Systems - Requirements by Food Chain Organizations" is an international standard for food safety management.
ISO 22000 could be implemented by every company, whose main activity is the production, collection, standardization, packaging and marketing of food, wholesale, retail, catering, storage and distribution, animal feed, as well as from companies whose main activity is production of equipment, packaging materials, cleaning and disinfection materials, additives and ingredients.
ISO 22000 specifies the general requirements for the establishment of an enterprise's Food Safety Management System and focuses on the mutual communication between stakeholders (enterprises, suppliers, customers, authorities), on systematic management of the system, on risk control through pre-requisites programs and HACCP plan, as well as on continuous improvement and updating of the system.